Planetesimal belts might be ubiquitous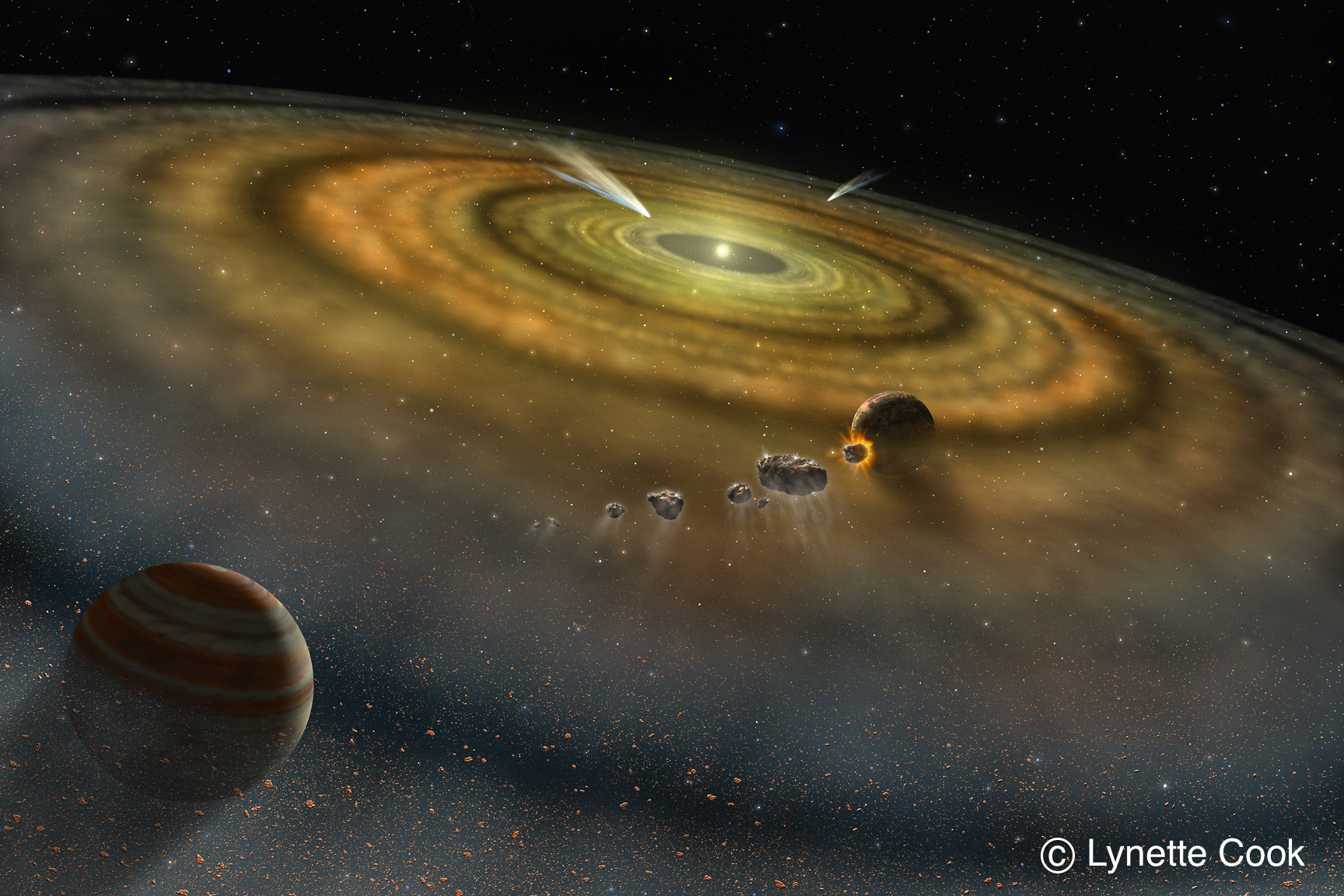 Mid- and far-infrared observations with the Spitzer (3.6–160 μm) and Herschel space telescopes (70–500 μm) indicate that at least 10–25% of stars of age 10 million years to 10,000 million years harbor planetesimal disks of sizes 10s to 100s of AU (i.e. comparable or a few times larger than the Solar system). We know this because these stars are brighter than expected at infrared wavelengths, indicating that they are surrounded by dust disks. Because these stars are mature, the observed dust cannot be primordial (i.e. belonging to the protoplanetary disk that gave birth to the star) but is likely generated steadily or stochastically by collisions or sublimation of planetesimals.
Most likely the fraction of stars harboring these dust disks (a.k.a. debris didks) is even higher, but they are too faint to be detected by current instrumentation. We find evidence for planetesimals around stars with a wide range of masses and luminosities. This implies that planetesimal formation, the first step of planet formation, is a robust process and can take place under a wide range of conditions.